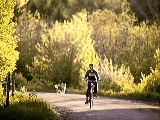 Welcome to Blount County Tennessee!
Blount County is a wonderful place to live! Blount County has incredible natural beauty with its rolling hills, beautiful parks, lakes and streams. Blount County offers some of the finest schools in the country, numerous places of worship, a low cost of living, friendly people, a rich culture, a multitude of recreational activities, great shopping and fine dining. In 1999, The Arts and Entertainment Network ranked Maryville, located in the heart of Blount County, number nine in the top ten places in the country to "have it all."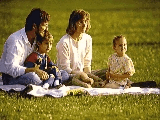 Blount County Welcomes You is a service dedicated to welcoming newcomers to Blount County by helping them familiarize themselves with all the county has to offer. We can provide newcomers with information on local churches, schools, businesses and recreational activities as well as providing information on areas of interest outside the county.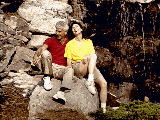 BCWY, with the help of local sponsors, is proud to be able to provide newcomers with a variety of coupons that can be redeemed for food, goods or services at a number of establishments in Blount County. We welcome the opportunity to visit you in your home to present you with a gift basket, discuss your needs and answer your questions.
Expectant parents or new parents can also make use of the services of BCWY! Local merchants and business have provided coupons for goods and services to benefit expectant parents and newborns. Please let us know if you are expecting or have a newborn. We would love to be able to present you with a gift basket and these valuable coupons.
Attention Businesses: If you run or own a business of any sort in Blount County please consider becoming a sponsor of BCWY! Providing newcomers with a coupon for goods or services is one of the best ways to introduce them to your business!